About Us
Marketing Resources, Inc. As a National Insurance Marketing Organization built by industry producers, we know what is important to the needs of insurance and financial services professionals. Simply put, we are experts in our field and are relationship driven. We believe that, "The Quality of Our Lives is Determined by the Quality of Our Relationships." For this reason, we seek mutually beneficial partnerships with other professionals who also place a high value on relationships.
Jerry Cantrell, CLU®, Founder & CEO of Marketing Resources, Inc., has more than 30 years experience in the life insurance and financial services industry. Jerry has worn many hats from agent to Vice President. He utilizes his extensive expertise to help agencies and independent insurance professionals find new opportunities to grow.
Contact Jerry at: jerry@mktres.us or (678) 336-5974 / Main # x304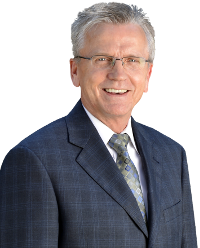 Gary D. Jones, CLU®, RICP®, President, Is charged with helping others to retain the creative spark that drives the MRI vision while delivering measurable results. He also serves as the internal leader to coordinate the annual operations, lead the performance process and evaluate progress against goals.
Contact Gary at: gary@mktres.us or (678) 336-5970 / Main # x312
Jason Carruthers, Executive Vice President & COO, draws on many years of experience in the life insurance industry to lead the team efforts and daily operations at Marketing Resources. He also works directly with agents to help them enhance their product knowledge and understand how to leverage sales resources. His expertise provides valuable insights to agents looking to grow their business.
Contact Jason at: jason@mktres.us or (678) 336-5976 / Main # x307
Superior Products - Exceptional Service - Top Compensation
Marketing Resources works with a solid core of highly-rated national insurance carriers. Combining these outstanding companies with Marketing Resources knowledgeable staff and cutting-edge technology resources creates a top level, insurance marketing company focused on providing service and marketing expertise unmatched in the industry today. We bring you an important combination of superior products, exceptional service and top compensation.
Niche Markets Expertise – we can help you find the right carriers for enhanced sales success in the mortgage protection, non-med, disability, critical illness and final expense markets
Underwriting Expertise – when you have a tough case you need real underwriting expertise - we have the resources to help you get more cases placed
Advanced Case Design Expertise – utilize our expertise in case design when you need assistance with complex cases and high net worth markets
Superior Sales Support – you can rely on our staff for assistance with illustrations, forms, rates, product information, risk assessments and the resources you need to close your sales